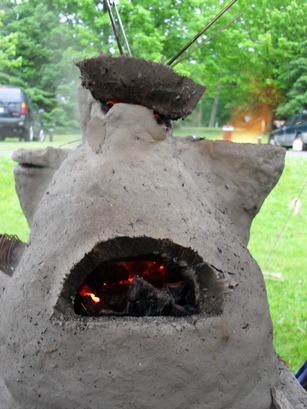 Join us for a day of the Arts and Sciences as well as dancing, heavy weapons fighting and crafts.
When
November 24, 2012, 10 am until 11 pm
Activities
Kingdom Arts and Sciences Competition registration is due....
November 1st - Pentathalon registration
November 7th - Registration of all other entries*
Please use the entry form or email directly to ealdormere DOT kmoas AT gmail DOT com
Advanced submission of documentation (in electronic form) for all intermediate and advanced entries is highly recommended. This gives the judges the time to do justice to your work.
*Entries will be accepted on the day, subject to space and the availability of judges, in order to encourage newcomers and beginner items.
Populace Choice Award:
Here is your opportunity to be the judge! Pick the A&S entry that excites, intrigues and moves you. It can be beginner, intermediate or advanced. We ask the reason(s) for your choice just to give feedback to the participant, but the reasons are all yours. Have fun looking at what is produced by the artisans of Ealdormere. We think you will be pleasantly surprised.
In addition to the Arts and Sciences Competition:
Fighting - lots of it! With an A&S theme. See Tournament details.
Dancing - as much as we can fit in!
Make and Take - there will be a number of 1-1.5 hour classes with quick projects. The idea is to try something you have not done before and take it home with you. All supplies provided. 6 - 8 participants only. Classes are:

Fibre prep - Lady Brigid of Vest Yorvik and Eoforwic - Learn how to prepare your fibre for spinning. Class will include all supplies. A must if you want to take the spinning class.
Drop Spindle - Lady Brigid of Vest Yorvik and Eoforwic - Learn how to spin your prepared fibre (wool). Spinning wheels did not come to Europe until the 14th century, so this is appropriate for many time periods.
Naalbinding - Lady Orlaith Frazier - This is Norse one-needle "knitting". Done to make socks, hats, gloves and other useful items of clothing. Learn to make your own.
Keyhole necklines - Fr. Guillaume di San Marino - Learn to make that keyhole neckline that stays flat and is easy to put in. While full clothing will not be made, patterns will be available to take home after learning this very useful skill.
Calligraphy - Lady Muiren Ingen Morgair - Learn how to write your name or a poem in calligraphy. Instruction with reference books handy.
Paternosters - Lady Ellaire de Troyes - Make a medieval paternoster with beads. All materials are provided.

Children's area - An unsupervised area with crayons and colouring pages will be available. Children must be monitored by parents.
Fees
Adults $15 plus KET and if appliable NMS
17 years of age and under $5
6 years of age and under free
Feast $14
Food and Drink
Feast - limited number of spaces available. The feast theme will be Late English. See the Feast menu.
Food related concerns - please let the feastocrat know before the feast, as these can not always be dealt with on the day of the event.
Off-site food - we are 20 minutes from Brampton if you wish to eat off-site.
Off-board seating - available at no charge but not with the paying feasters.
Lunch counter - 11 am to 2 pm; plates, cups, and utensils not provided. See the Lunch menu.
Bar - soft drinks and other beverages, no alcohol available. Please do not bring your own. (Alcohol for judging purposes requires special arrangements; contact the autocrat.)
Where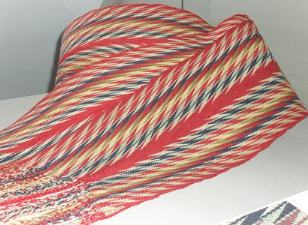 Brampton Fairgrounds, 12942 Heart Lake Road, Brampton, Ontario.
Driving Directions:
Get oneself to the Highway 410 via the 401 (east or west).
Go north until you get to Mayfield Road.
Turn left onto Mayfield until you get to Heart Lake Road, about 1.5 kms.
Turn right and go north until you see the fairgrounds on your left.
Ample free parking.
Bus Directions: see information for the Brampton Bus
Restrictions
Site is DRY so please do not bring any alcohol. Special arrangements for judging alcoholic A&S entries offsite must be made with the autocrat.
Dogs are welcome but they must be on a leash and their "pets" must pick up after them. Sorry no cats, hall rules.
Contacts
Troll - Lady Brigid of Vest Yorvik and Eoforwic - For reservations please contact event2012 AT vestyorvik.org
Autocrat - THL Aislinne of Alainmor - exchequer AT vestyorvik.org
Feastocrat - Lady Eleanor of Huntingdon - chronicler AT vestyorvik.org
Merchant Liaison - Widow Kate - merchants2012 AT vestyorvik.org