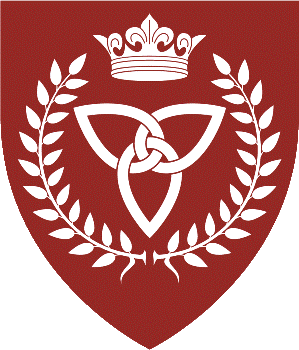 Join us to celebrate the Coronation of Trumbrand the Wanderer and Kaylah the Cheerful. Vest Yorvik has the honour to host this glorious day.
When
September 27, 2014, doors open at 10 am and close at 10 pm
This means No Entry before 10 am!
The day will be a pageant of honourable combat, with enough activity to satisfy even the most energetic fighter. There will also be activities such as sing-alongs and dance, along with delicious food from around the Known World.
Bring your banners and heraldic displays to build on the festive atmosphere (free-standing mounts encouraged; duct tape may NOT be used on the walls, only masking tape).
Fees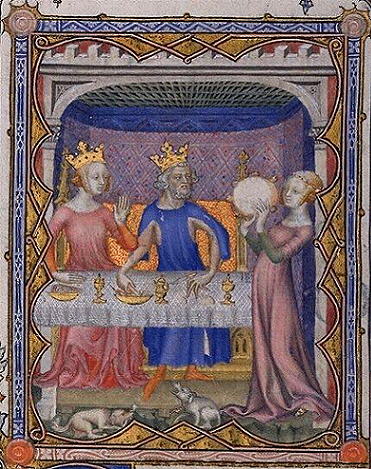 Site for SCA Members $15 (includes Tithe)
Site for non-SCA Members $20 (includes NMS and Tithe)
Site for those under 18: FREE! Yes youth do not pay site fee, so bring the whole family.
Feast $15 preregistered, $17 at the gate if available
Lunch $5
Cash or cheque only, sorry electronic payment not accepted
Food and Drink
Feast - limited number of spaces available. THL Aislinne and her highly experienced crew are preparing a fabulous two-remove feast honouring our outgoing and incoming Royal Family.
Lunch - Their Excellencies Seonag nic Thomais and Streonwold Wulfesbana will be serving a delicious lunch in the Dancing Bear Tavern.
Non-alcoholic drinks will be available; remember BYOB is prohibited. Please join us in toasting the continued health and longevity of the Line of the North!
Food related concerns - please let Aislinne (feast) or Seonag (lunch) know by Sept 24, as these can not always be dealt with on the day of the event.
Where
Brampton Fairgrounds, 12942 Heart Lake Road in Brampton, Ontario L6Z 0B5
Driving Directions:
Brampton is northwest of Toronto.
From the east or west, follow HWY 401 to HWY 410 North (exit #344) to Brampton.
Continue on HWY 410 North to Mayfield Rd/Regional Rd 14.
Take the Mayfield Road exit (signs for Mayfield Road W)
Go West on Mayfield to Heart Lake Road (Less than 1 km)
Turn right (North) onto Heart Lake Rd.
Continue to the Brampton Fairgrounds, on your left.
Ample free parking.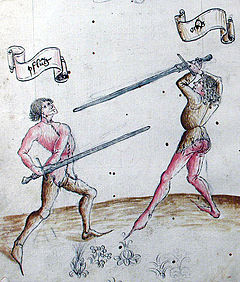 Bus Directions: see information for the Brampton Bus
Event Contacts
Autocrat – brother Guillaume di San Marino - autocrat AT vestyorvik DOT org
Reservations – THL Heather of Dormanswell - coronation AT vestyorvik DOT org
Feast – THL Aislinne of Alainmor - feastocrat AT vestyorvik DOT org
Marshall – THL Daniele da Padola
Activities Co-ordinator – Diarmaid MacDomhnaill
Merchant Co-ordinator - THL Roselyn de l'Estrangere - seneschal AT vestyorvik DOT org
Reservations
Feast spots are limited; reservations are recommended by September 23. Unpaid seats will be sold off in the early afternoon (following an announcement) so if you might be late arriving, we suggest you arrange pre-payment.
You may contact Troll Lady Heather for reservations per the information below. Unless you speak to her directly, please include contact information so that she can call or email back to confirm your reservation. If you do not receive a response, you might not have a reservation.
email: coronation@vestyorvik.org
phone: 905-568-1424 (no later than 10 pm please)
or mail cheques, payable to "SCA - Vest Yorvik", care of
Marc Collins
603-65 Park Street East
Mississauga, ON. L5G 1M3