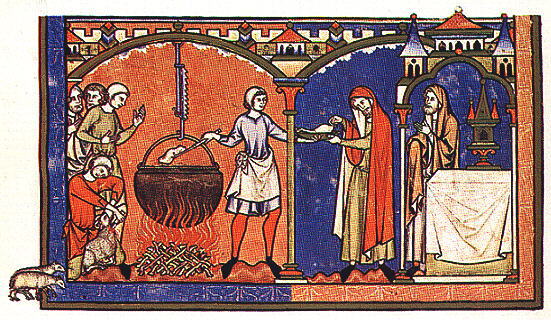 The Baron and Baroness of Septentria invite you to join them in a celebration of Twelfth Night - on Eleventh Night!
When
January 4, 2014, 10 am until 10 pm
Activities
This festive day will feature tabletop and active games, dancing, and historic 12th Night traditions, as well as the chaotic reign of a Lord or Lady of Misrule! Our day will be filled with performance art, as well as other Arts and Sciences activities.
There will be opportunities for musicians and storytellers to entertain us, including a competition where bards will compose and perform a piece for us using key words that will not be determined until that morning. Performers with questions about the competition, or wishing to volunteer their services to entertain the company, should e-mail the autocrat.
Fees
Site fee is Free! (But we urge you to make a donation to the Barony)
Feast $15
Food and Drink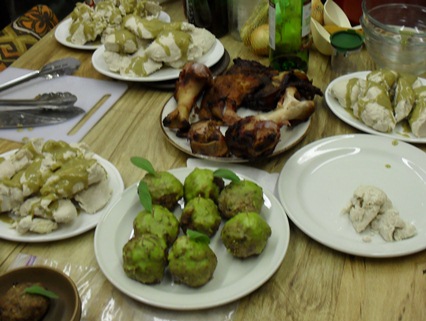 Feast - limited number of spaces available. The feast theme will be Viking - see the Feast menu.
Food related concerns - please let the feast steward know before the feast, as these can not always be dealt with on the day of the event.
Lunch - Savoury Luncheon by Her Excellency Seonag nic Thomais (Sandy Benetti)
Site is DRY.
Off-site food - there are a few places within walking distance, and many common eateries within a short drive.
Where
Saint Simon's Anglican Church, 1450 Litchfield Rd., Oakville, ON Canada L6H 5P4
Driving Directions from anywhere but NW:
Take the QEW to exit 118, Trafalgar Rd.
Head north on Trafalgar.
At the 4th light (the second time you cross White Oaks Blvd. on the right), take a right on White Oaks.
Take the first left onto Litchfield Rd.; site is immediately on your left.
Free parking on site.
Driving Directions from the NW:
Take 401 to the exit 328, Trafalgar Rd.
Head south on Trafalgar Rd. about 15 km.
Take a left on White Oaks Blvd (the left after Upper Middle Road, which is a much bigger intersection, with a Husky gas station on the far left, and a Goodyear on the close right side).
Take the first left onto Litchfield Rd.; site is immediately on your left.
By public transit:
Take the Oakville 24 bus to the northern entrance to Sheridan College (the intersection of Trafalgar and White Oaks Blvd).
Walk north on Trafalgar until you see the site on your right.
Contacts
Autocrat - Mistress Janet Kempe (Nicole Chaffey) - autocrat AT vestyorvik DOT org
Feast Steward - Lady Orlaith Fraiser (Jessica Reid) - autocrat AT vestyorvik DOT org
Feast Reservations - Lady Heather of Dormanswell - webmaster AT vestyorvik DOT org